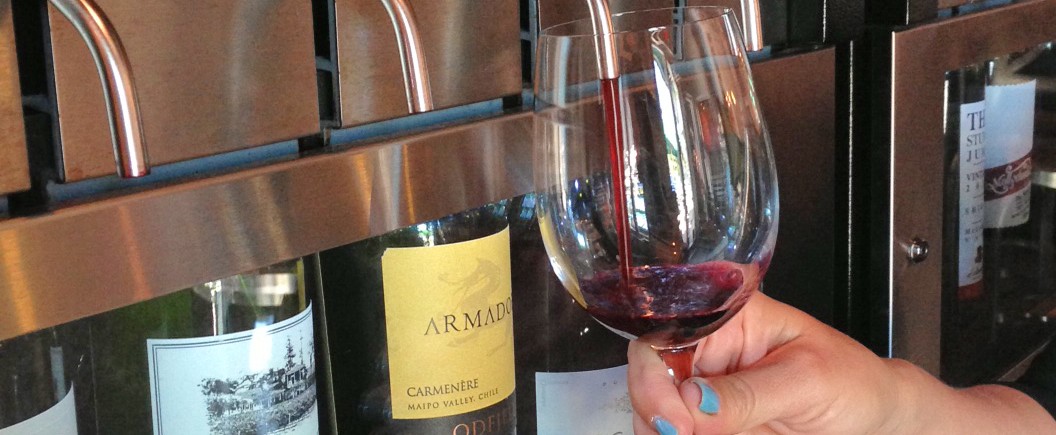 Innovative South Florida Wine Bar
Breaking away from the traditional mold of manually uncorking bottles and pouring wine into your glass, we've brought the latest innovation in the wine world to our establishment: automated wine dispenser machines.
Libation features state-of-the-art technology with 18 WineStation machines, dispensing a variety of select wines. Using smartcards, customers are able to swipe and serve the wine of their choice. South Florida wine lovers can choose from three different serving sizes: Taste (sample size), Half and Full.
This unique system gives customers the freedom of customizing their wine experience at Libation. Whether they want to sample various wines or enjoy a full glass of their favorite bottle, it's all up to you. Once poured, you can enjoy your wine on one of our indoor couches or high top tables, as well as in our outdoor seating area – overlooking the beautiful Weston Town Center ambiance.
Visit us
Weston Town Center
1722 Main Street, Weston FL 33326
New Summer Hours
Monday

11:30 am -11:00 pm Kitchen opens at 4pm

Tuesday

11:30 am - 11:00 pm

Wednesday

11:30 am - 11:00 pm

Thursday

11:30 am - 11:00 pm

Friday

11:30am-12:00 am Kitchen opens at 4pm

Saturday

11:30am -12:00 am Kitchen open all day

Sunday

11:30 am-9:00 pm Kitchen open all day